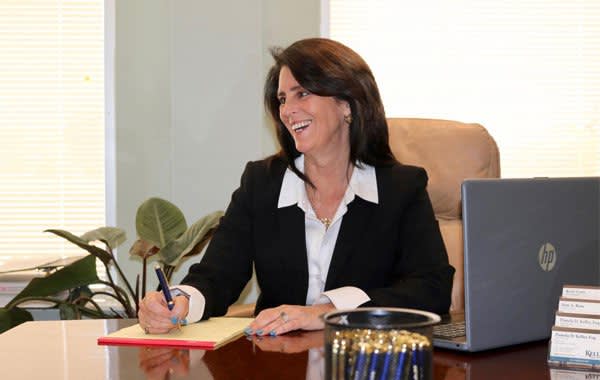 I focus my practice in civil litigation in Florida and have over 30 years of experience trying civil cases in Florida and New York. Keller Law Office, P.A. represents clients involved in complex and contested commercial, real estate and business litigation, as well as guardianship, trust, and probate litigation.
An advocate for the elderly, I have helped bring about Florida legislation and program funding that aids in protecting families dealing with Alzheimer's disease and other forms of Dementia. As former Chair of the Florida Council for Public Policy representing Florida's chapters of the Alzheimer's Association, and as chair of the Legislative Committee for Florida State Guardianship Association, I have lobbied on the state and federal levels on behalf of those affected by Alzheimer's disease and other cognitive impairments.
As a member of the Board of the Arts & Humanities Council of Charlotte County, I chaired the Council's Advocacy Committee and founded the Art Therapy Training Program entitled Expressions from Beautiful Minds. I was also named OCEAN's 2013, Sunflower Award Recipient. This award is presented annually to recognize a person in our community who has made a significant contribution as an advocate for the elderly in Charlotte County. My service to the community continues as a Member of the Boards of the Area Agency on Aging (which provides social services to those in need in southwest Florida) and the Florida State Guardianship Association (the lead organization representing guardians and others involved in protecting our most vulnerable population).
Bar Admissions
Florida, 1996

U.S. District Court

Middle District of Florida, 2015

New York, 1987

New Jersey, 1986

District of New Jersey, 1986
Classes/Seminars Taught
NAELA Seminars

Family Fraud Issues, Charlotte County Chamber of Commerce, Annually through 2007

MBI Seminar, May 2007: Estate Planning

Sexual Harassment in the Workplace, NY State Bar Association 1996
Publications
"The Unencumbered Attorney", NAELA -The Advocate spring 2009

"Crazy Fact Patterns", Advocacy / Litigation Section Newsletter
Professional Associations & Memberships
Area Agency on Aging SW Florida, Member Board of Directors

Florida State Guardianship Association, Member Board of Directors and Chair of the Legislative Committee

NAELA, member and Advocacy/Litigation SIG, liaison to Public Policy SIG

Arts & Humanities Council Charlotte County, Board Member 2009-2015

OCEAN- Our Charlotte Elder Affairs Network, member; 2013 Sunflower Award Recipient

Chamber of Commerce Charlotte County, Punta Gorda & Port Charlotte

BNI- Punta Gorda Powerhouse Chapter, Member and Past President

Charlotte County Bar

Alzheimer's Association:

Florida Council on Public Policy, Chair, 1999-2006

Florida Gulf Coast Chapter, Past Vice President and Board Member

Charlotte County Chamber of Commerce, Senior Outreach Committee

SALT Council, Member